Founder and editor-in-chief of ARTDBL.
In 2021, Zhong Gang co-curated the 9th OCAT Biennale Boomerang at OCAT Shenzhen.
Related Exhibition & Event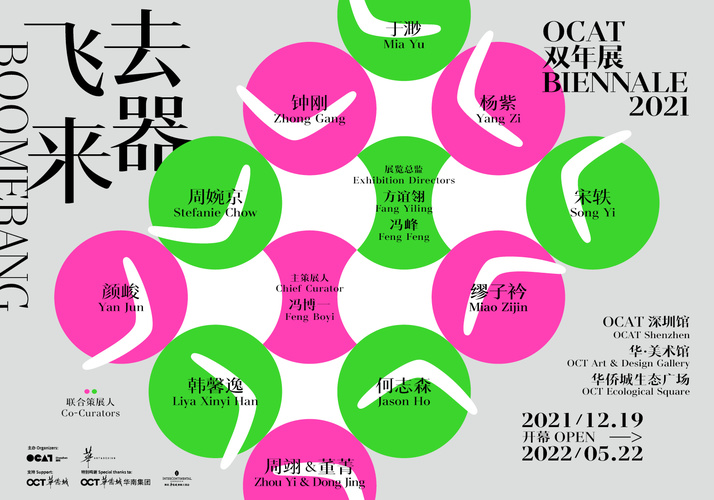 Exhibition
2021.12.19 - 2022.06.12
closed
"Shenzhen Sculpture Biennale" (since 1998) is renamed as "OCAT Biennale" at its ninth event in 2021.Themed "Boomerang", this Biennale takes not only its name, but also its connotations, including movement principle, trajectory, and effect, referring symbolically to the current situation of the society featuring mutual influence and restraint, to the future that we can hardly hide away from, or a counterproductive result.
Learn More
Gallery Group | OCAT Shenzhen