40 YEARS OF CHINESE CONTEMPORARY PHOTOGRAPHY
Time:2018.9.15 - 2018.12.9
Venue:Exhibition Halls A\B OCAT Shenzhen
Curator:Wu Hung
Artist:Adou, Ange, Bao Kun, BIRDHEAD, Cai Dongdong, Cai Haifeng, Cai Ming, Cang Xin, Chen Baosheng, Chen Fan, Chen Lingyang, Chen Ronghui, Chen Wei, Chen Xiaoyi, Chen Yongpeng, Chen Zhe, Cheng Xinhao, Chi Peng, Chu Chu, Cui Xiuwen, Du Yanfang, Fan Ranran, Feng Li, Feng Mengbo, Feng Yan, Fu Yu, Gao Bo, Gao Brothers, Gong Tianfu, Gu Zheng, Guan Ce, Hai Bo, Han Lei, He Chongyue, He Yanguang, He Yunchang, Hong Hao, Hong Ke, Hong Lei, Hou Dengke, Hu Wugong, Huang Xiaoliang, Huang Yusheng, Huang Yunsheng, Jia Yuping, Jiang Pengyi, Jiang Zhi, Jin Bohong, Lam Pok Yin Jeff & Chong Ng, Li Guohua, Li Jiangshu, Li Jinghong, Li Jun, Li Shixiong, Li Tian, Li Tianyuan, Li Xiaobin, Li Yingjie, Li Zhaohui, Liang Xiu, Liao Zengyi, Ling Fei, Liu Bolin, Liu Heungshing, Liu Jianhua, Liu Shaoqiang, Liu Shizhao, Liu Yuan, Liu Zhangbolong, Liu Zheng, Lu Guang, Lu Yanpeng, Lu Yuanmin, Lu Zhongmin, Luo Dan, Luo Jian, Luo Xiaoyun, Luo Yang, Luo Yongjin, Lv Nan, Lv Xiaozhong, Ma Liuming, Ma Xiaoqing, Miao Xiaochun, Mo Yi, Mu Ge, Niu Guozheng, Pan Ke, Qi Guohua, Qiu, Qiu Zhijie, Ren Guoen, Ren Hang, Ren Shulin, RongRong, Shao Yinong & Mu Chen, Shen Yantai, Sheng Qi, Shi Baoxiu, Shi Yong, Shi Zhimin, Song Dong, Sun Yanchu, Taca Sui, Wang Fuchun, Wang Huan, Wang Jinsong, Wang Liping, Wang Lin, Wang Miao, Wang Ningde, Wang Tuo, Wang Wenlan, Wang Wusheng, Wang Xiang, Wang Yan, Wang Yan, Wang Yaodong, Wang Yun, Wang Zhiping, Wei Bi, Wen Danqing, Weng Fen, Wu Dazhen, Wu Jialin, Wu Peng, Wu Shixiong, Xie Hailong, Xie Ping, Xing Danwen, Xiong Wenyun, Xu Yong, Xu Zhiwei, Xu Zhuo, Yan Changjiang, Yan Ke, Yan Lei, Yang Fudong, Yang Shaoming, Yang Yongliang, Yang Yuanyuan, Yin Xiuzhen, You Li, Yu Deshui, Yu Kangying, Yu Xiaoyang, Yuan Dongping, Zhang Dali, Zhang Haichao, Zhang Hai'er, Zhang Jin, Zhang Ju, Zhang Kechun, Zhang Xiao, Zhang Zheng, Zhao Bandi, Zhao Jiexuan, Zhao Liang, Zheng Guogu, Zhou Yuedong, Zhu Hongling, Zhu Lanqing, Zhu Ming, Zhu Xianmin, Zhuang Hui, Zhang Zhizhou, Zuoxiao Zuzhou
Though a widely used term with an international currency, "contemporary photography" actually lacks a common definition. Some western museums employ historical events (such as the end of World War II) as baselines when building their collections and organizing exhibitions, while researchers often connect the contemporaneity of photography with the development of technology and the concept of this visual form. These written and unwritten definitions are all based on specific historical experiences and current situations, as well as academic research and photographic institutions in different places.
Regarding China, contemporary photography has a relatively clear-cut starting point—forty years ago in 1976/1977. But it is equally clear that in the wake of societal, economic, and cultural shifts domestically and internationally, the concept of China contemporary photography has undergone major changes along with developments in photography itself. On the basis of these changes, this exhibition divides the progress of Chinese contemporary photography into four major phases: "The Rise of Unofficial Photography" (1976–1979), "New Wave Photography" (1980-1989), "Experimental Photography" (1990-2006) and the establishment of experimental photography organizations from 2007 to the present.
Organized by the Three Shadows Photography Art Centre and shown in Beijing in 2017, this exhibition received favorable comments from both experts and the general public. The present exhibition at OCAT in Shenzhen is its first appearance outside Beijing. We have expanded its content to reflect the continuous development of contemporary Chinese photography.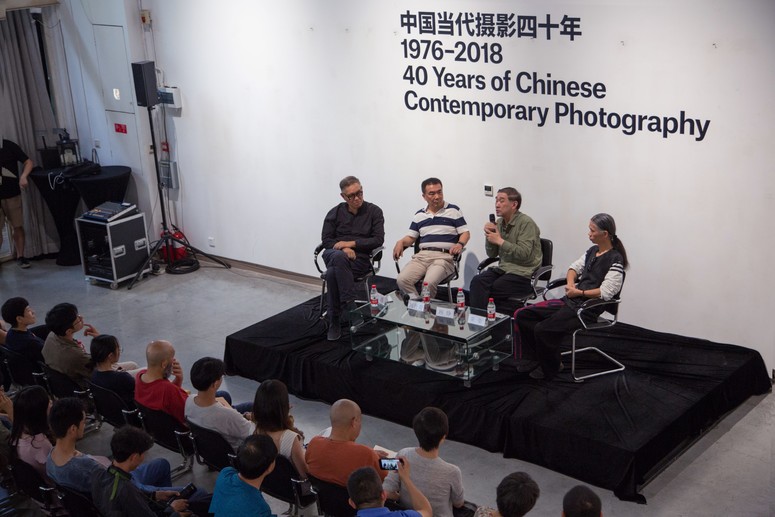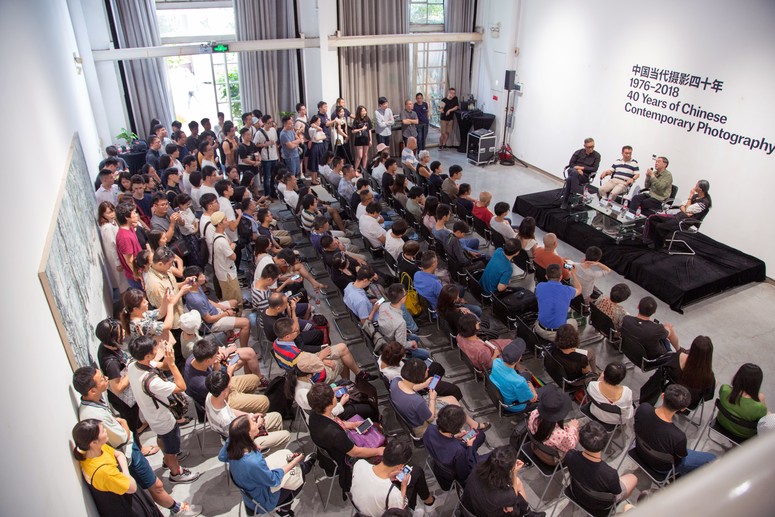 The Rise of Unofficial Photographic Groups and Exhibitions (1976–1979)
Three events from 1976 and 1979 together constituted a turning point in the history of Chinese photography. First, a group of amateur photographers formed an unofficial network, systematically documenting the mass mourning of Premier Zhou Enlai's passing and compiling their photographs into volumes for public dissemination. Known as the April Fourth Movement Photographs, these images preserved people's memories of the incident and played an important role at a critical moment in contemporary Chinese history.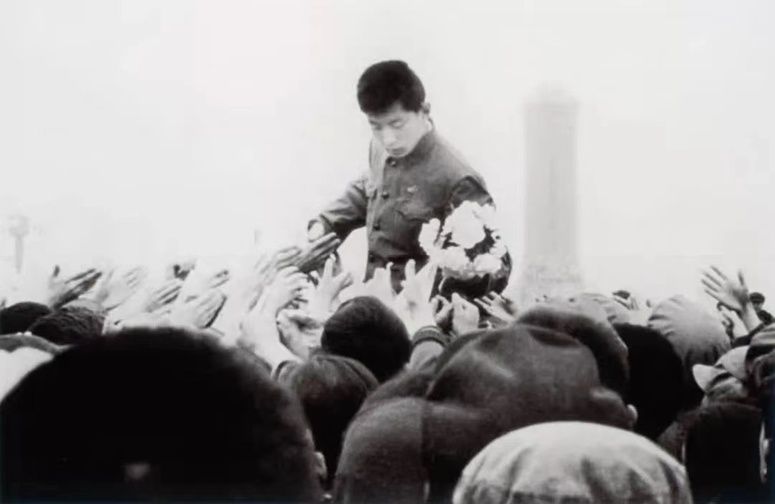 The second significant phenomenon was the emergence of coterie photography groups. One of the earliest such communities in Beijing was the Every Friday Salon comprised of more than thirty members, which began meeting in the winter of 1976. Another group in Beijing, whose members had generally participated in April Fifth Movement Photography, started meeting regularly in 1977. These spontaneously formed communities brought young people with photographic ambitions together. In the more relaxed political atmosphere after the Cultural Revolution, they began to acquaint themselves with information and materials related to the history of photography, and to explore the characteristics of photography as a unique art form.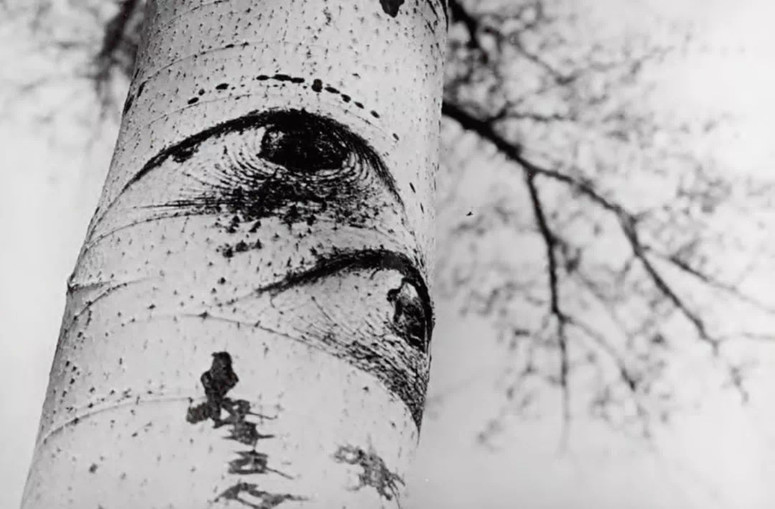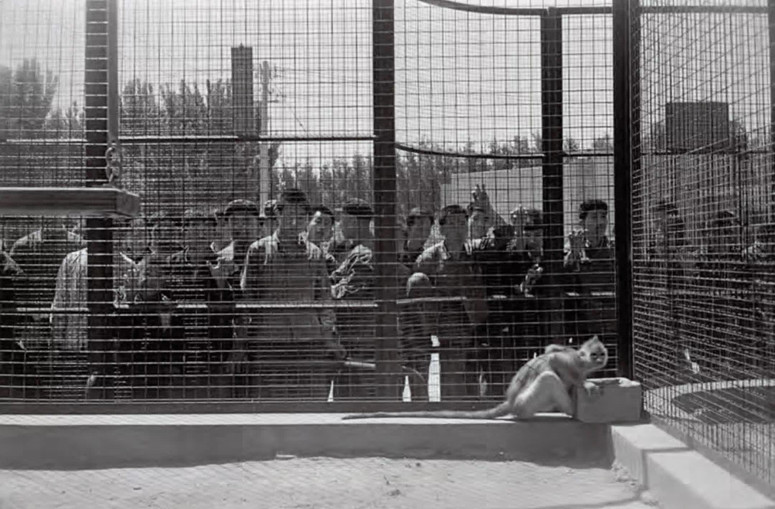 The third event from this period—the founding of the April Photo Society in early 1979 and their first exhibition Nature, Society and Man which opened in April—was an unequivocal milestone in the history of contemporary Chinese photography. The exhibition featured 170 works by 45 artists, many of whom were amateur photographers. The exhibition's preface clearly expressed the aim of fostering an "art for art's sake," liberating photography from the confines of political propaganda. The exhibited works reflected three general tendencies: reembracing humanistic values, returning to nature, and representing society. Some of the images lead viewers to contemplate the beauty and tranquility of the natural world, while other images explored the realm of human emotion and captured minute details of daily life. Their humanistic spirit and aesthetic awareness felt extremely fresh in Chinese art after the Cultural Revolution, explaining the great public affinity for this exhibition.
New Wave Photography (1980-1989)
From the early to mid 1980s onward, numerous photography groups and exhibitions emerged all over the county. Among the earliest ones were the Four Directions Photo Club (Sifang yinghui) in Xi'an and the Everyone's Photography Exhibition (Renren yingzhan) in Guangzhou, both of which attracted huge crowds. Other influential regional groups included the Shaanxi Group (Shaanxi qunti), Shanghai's North River League (Beihe meng), and Xiamen's Five Ones (Wugeyi) group. Hundreds of photo societies sprang up in Beijing during this time; Rupture Group (Liebian qunti) and the Modern Photography Salon (Xiandai sheying shalong) were among the two most important. The latter organized three influential exhibitions in the period of 1985-1988, becoming a leader in the New Wave movement.
This New Wave movement was intimately connected to the Culture Craze and the '85 Art New Wave of the 1980s, and was also closely linked to an "information explosion" in literature and art at the time. Various kinds of western art including photographic images, which had been forbidden during the Cultural Revolution, flooded into China en masse via reproductions and exhibitions, while hundreds of theoretical and art historical books were translated and published over a short period. New forms of photography periodicals and magazines also appeared, such as In Photography (Xiandai sheying) which came out in 1984 and became extremely popular among young artists. As a direct result of this information explosion, major trends in Western photography since the early 20th century were restaged in China in the 1980s.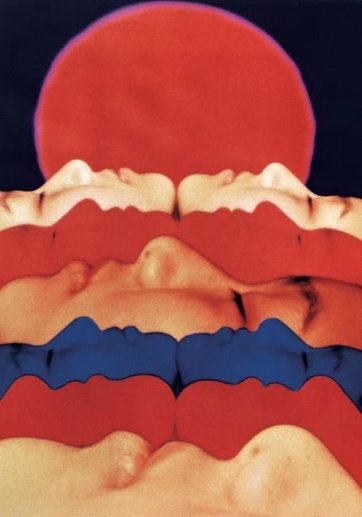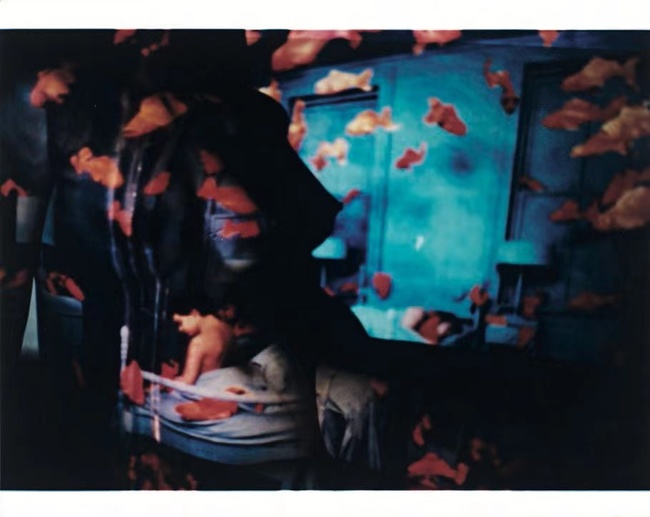 After this period of reintroduction of western photographic styles, documentary photography came to dominate the New Wave Movement in the later part of the 1980s. Similar to the American documentary photography movement of the 1930s, Chinese documentary photography of the 1980s-1990s was closely related to the contemporary social and political environment; the subject, style, and technique were all in service of photographers who dedicated themselves to the cause of social reform. Generally speaking, these documentary works took two major directions, either developing in tandem with Native Soil Art (xiangtu meishu), representing ordinary people and the eternal spirit of Chinese civilization; or linked to Scar Art (shanghen meishu), taking humankind's tragic fate in Chinese society as their subject. The former showed a strong ethnographic interest, featuring romantic imagery with symbolic significance; the latter was historical and critical in nature, reflecting on recent Chinese history as a great rupture requiring repair. Around the same time, due to the explosion of China's urbanization, an increasing number of documentary photographers focused their lenses upon metropolitan landscapes in the midst of violent transformation. Ruins of demolition sites, the invasion of Western culture and the market economy, urban populations and metropolitan existence in the midst of change—all became common themes.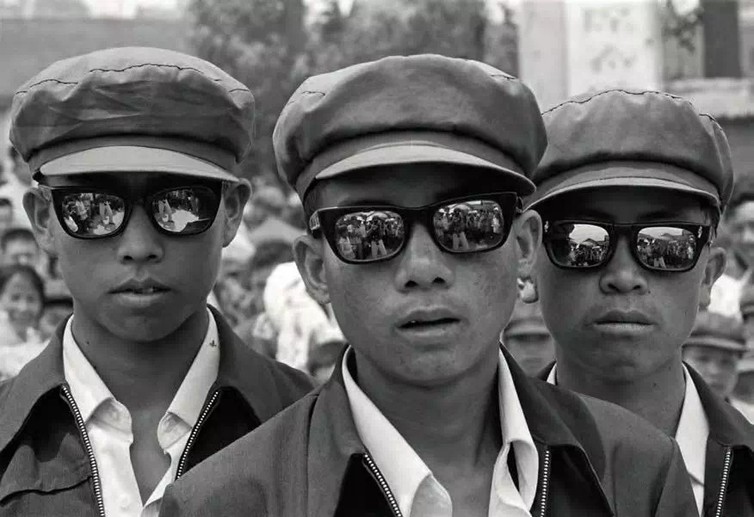 Experimental Photography (1990-2006)
By the end of the 1980s, the New Wave Movement had largely accomplished its historical mission of restoring photography's status as an art in China. A new kind of photography with a stronger experimental intent emerged and allied itself with the burgeoning avant-garde art. Chronologically, this photography first emerged in the late 1980s, but only became a powerful trend as of the early to mid-1990s. Experimental photographers often lived and worked together with experimental artists, and showed their works almost exclusively in unofficial exhibitions. Following the rapid globalization of experimental art during this period, works of experimental photography appeared in increasing frequency in international exhibitions while also becoming a commodity in the global art market. In this new environment, these photographers could claim an alternative status domestically, while at the same time collaborating with international museums, curators, and dealers abroad.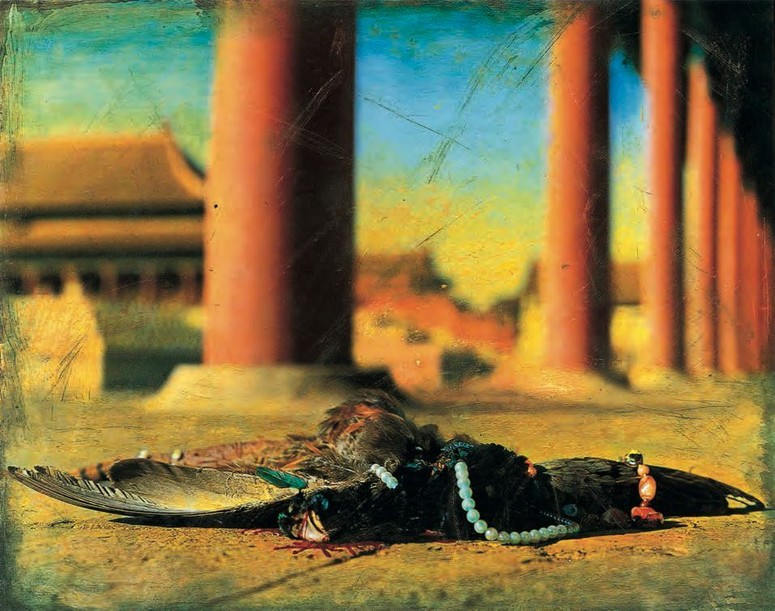 Three events were pivotal in the formation of the experimental photography movement.First was the establishment of the East Village community in Beijing, a gathering of performance artists, experimental photographers, and avant-gardepainters. Most of these artists emigrated from the provinces, who discovered common interests and began to conduct collaborative experimental art projects.This type of collaboration was also indicative of a bi-directional development in experimental art at the time: experimental photographers increasingly envisioned and designed their works as performances, and many experimental artists were increasingly attracted by photography, not only deriving inspiration from it but also making photographs themselves.
The second event was the appearance of new kinds of experimental photography publications, the most important of which was the photocopied NewPhoto (Xin sheying) in 1996. In addition, a set of untitled privately published volumes—known as The Book With a Black Cover (Heipi shu), The Book with a White Cover (Baipi shu), and The Book With a GreyCover (Huipi shu)—introduced experimental photography as an important branch of experimental art, providing the earliest reproductions of EastVillage performance photographs, as well as conceptual photographic works by a number of representative experimental artists.
The third major event was the spread of conceptual photography. The introduction to the third issue of New Photo consisted of just one sentence: "When concept enters Chinese photography, it is as if a window suddenly opens in a room that has been sealed for years. We can now breathe comfortably, and reach a new meaning of "'new photography.'" (original boldface). Following this trend, photographers placed concept and discourse above representation,conducting artistic experiments to deconstruct reality. No longer interested in capturing meaningful moments in life, they focused instead on the manner of artistic expression, and fought hard to control the situation within which their works were viewed. These new practices lead to the wide popularity of constructed images.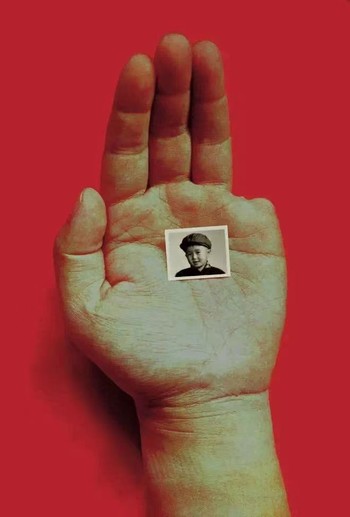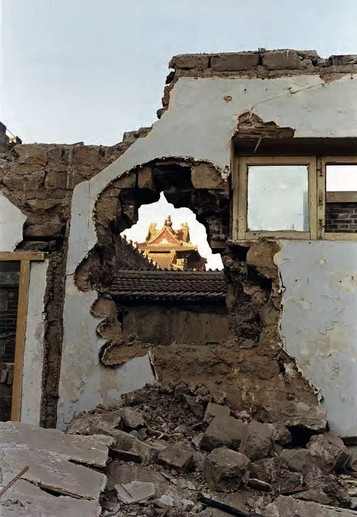 The Development of Experimental Photography Organizations (2007-present)
The Third Shanghai Biennial in 2000 and The First Guangzhou Triennial in 2002 marked the legitimization of experimental Chinese art—including experimental photography ---and its internationalization. Soon after, a new chapter opened for contemporary photography across China. This art form began to participate in the cultural activities and art education of broader society beyond the small circle of experimental photographers and critics. Simultaneous with this change, new photography exhibition spaces, commercial venues, research centers, as well as criticism and scholarship arose in succession, indicating that contemporary Chinese photography had entered a new phase of institutionalization. Not only did this photography constitute a notable section in large-scale biennials and triennials, but it also penetrated popular culture, as evinced by the emergence of large photography festivals with Chinese characteristics. Solo and group photographic exhibitions held in newly opened spaces increased rapidly, some still holding fast to the original intention of experimental photography. Writings on photography also appeared in greater volumes, anticipating an academic subfield within art history and art criticism.
Three Shadows Photography Art Centre was borne of this situation, with the aim to spur the continued development of contemporary photography in China. After a decade of struggle, this art institution dedicated entirely to contemporary photography, established with private funds from its two artist founders, has become a premiere exhibition place in China to display first-rate photography as well as a base for photography education. It has also developed into an open and interactive platform for international exchange. A series of important domestic and international photography exhibitions and scholarly activities have taken place here. The annual Three Shadows Photography Award (TSPA) was established in 2008 and has been awarded nine consecutive times. This award encourages thecontinued exploration of art photography and helps discover and support talented young photographers. Through these and other activities, Three Shadows providesan institutional model in China, connecting the past of contemporary Chinese photography and its future developments.